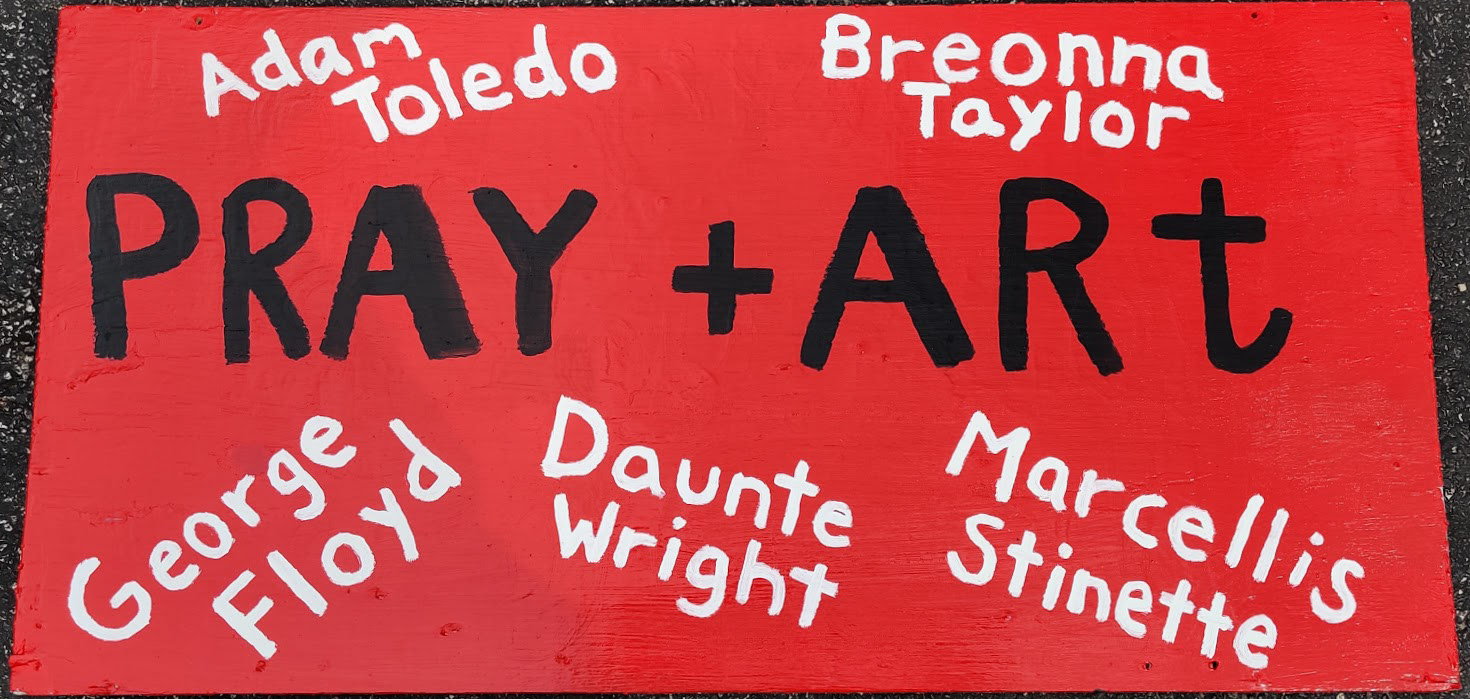 Prayers Raised Up + Free Art Photos
Pray+Art is a public art project established on the street corner of downtown Waukegan in order to 
celebrate the beauty of our communities, 
the hope found in Art, 
and the prayers being raised to God
in this week of the outcome of the trial related to the killing of George Floyd.
Lament with those who lament.
Weep with those who weep.
Identify God's beauty in the midst of darkness.
Raise up hope for those who have no hope.
People can stop by to choose a free print of one of these photos 
or ask for a custom photo to be printed onsite.